We have rentals for the cautious, lessons for the eager, truth-telling for the fearful, repairs for the clumsy, concerts for the devoted, and free coffee for all.
McCabe's® is a musical instrument store and concert venue in Santa Monica, opened in 1958. We specialize in acoustic and folk instruments: guitars, ukuleles, banjos, mandolins, dulcimers (both hammered and plucked), fiddles, bouzoukis, sitars, ouds, ethnic percussion... you get the idea. We also carry electric guitars, basses, and amps.
Come by if you're in the area — browsers and itinerant musicians welcome. And if you can't come see us in person, check out our online store (open 24 hours!) where you'll find concert tickets, group classes, our world-famous* t-shirts, and a small sampling of our many, many instruments and accessories (with more being added all the time).
*kinda
McCabe's at 50
Did you miss the 2008 KCRW McCabe's 50th Anniversary three hour award-winning special? Listen to it at your leisure here!
Featured Instrument: Morin Khuur

Our featured instrument is the horsehead fiddle, more commonly known as the Morin Khuur. The Morin Khuur on our walls comes from across the globe, constructed by the luthiers of the Egshiglen Magnai Co. in traditional Mongolian styling (sans the f-holes, which are inspired by western instruments.) These fiddles feature two strings tuned to Bb and F. Each string is made of horsehair, coiled tightly below a headstock shaped like a horse's head. A bridge feeds the sound into a trapezoid soundbox that creates a timbre similar to a cello. To produce a sound, the player must pull the bow's hair while placing his/her/their fingernails underneath the string. Drop by and ask Louis to play you the Morin Khuur video on the iPad. He'll know what you're talking about.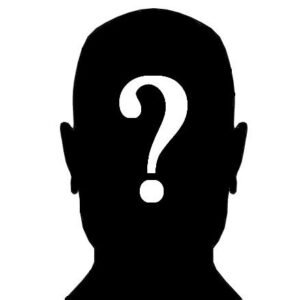 Employee Spotlight: Kevin Lopez

This month's Employee Spotlight is none other than our Web Administrator, Kevin Lopez. Kevin got started on our concert crew a few years ago and, once work dried up with his other gig running a small chain of hotels in Long Beach, we hired him on to our day staff.
Kevin is a real jack of all trades here at McCabe's: excellent guitarist, wire wrangler, penguin enthusiast, pez dispenser designer and computer master, plus he has a beautiful head of hair to boot. No one really knows too much about Kevin but the story goes that he once was a spy in Texas, crashed a stolen car when he was 19, invented something called "The Quarter Baffle" and that his real name is actually Brian. He neither confirms nor denies any of this, and likely resents us all for even implying it.
He's working wonders for us on the concert staff, floor staff and upstairs keeping this website afloat - we're lucky to have him. We just wish he would stop drinking all the free coffee.