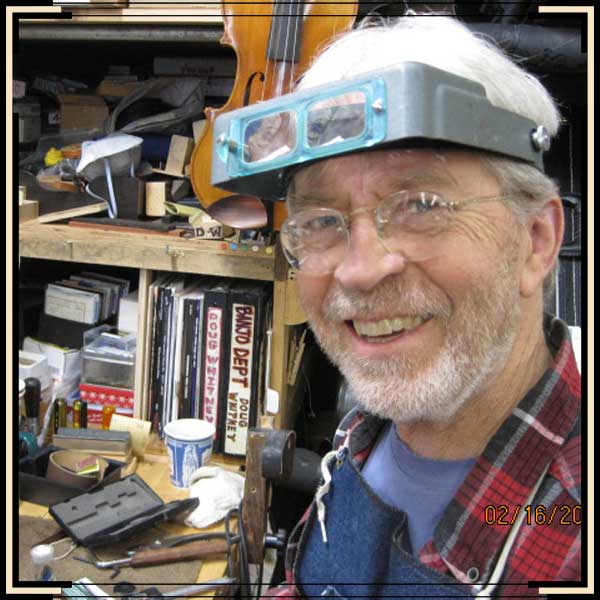 Doug "Encyclopedia Britannica" Whitney
Doug specializes in adjustment and repair of many varieties of acoustic stringed things, including but not limited to guitars, mandolins, violins and resophonic instruments. Doug is also an accomplished banjo mechanic. He can remove a stuck mouthpiece from a brass instrument and would be delighted to oil the valves and grease the slides for you.
Read Mrs. F.'s review of McCabe's Guitar Shop on Yelp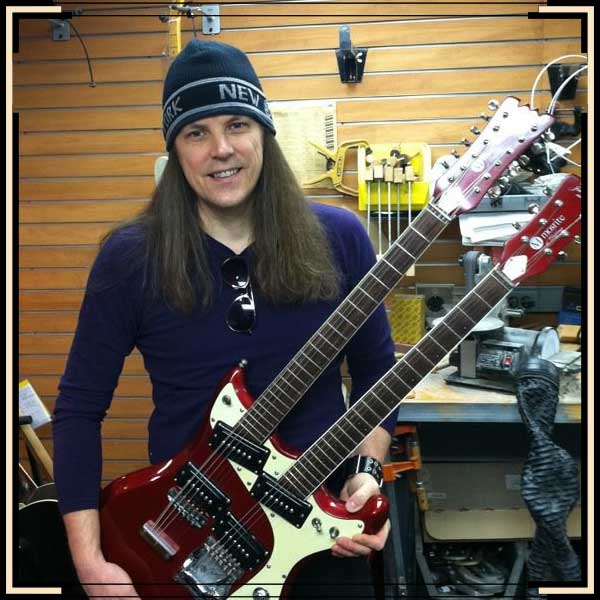 Jody "Like Butter" Hill
Jody put seven years of elbow grease into the Gibson Custom Shop in Memphis, Tennessee before moving to New York City in 2008 where he worked as a guitar tech and repair person at the legendary Manny's Music on 48th street. He also did tours of duty at Sam Ash and D'Angelico Guitars. Jody brings a well rounded set of repair skills to McCabe's, from basic setups, finish repairs, and re-frets, to electronic modifications, and resets of acoustic bridges.
Read Mark D.'s review of McCabe's Guitar Shop on Yelp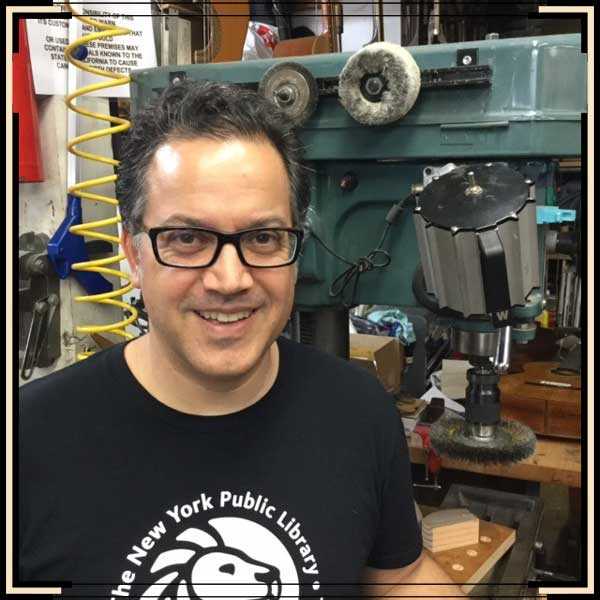 Mike "TLC" Hawelu
Mike is a McCabe's fixture. In his nearly 30 years at our shop, he's encountered just about every kind of repair you can think of -- from restoring a Civil War era Martin, to fishing out desiccated mice and rattlesnake rattles. So if your sound-hole is sounding stuffy, if your saddle has been slumping, if your heirloom needs exhuming, Mike is the luthier for you. Mike is highly sought after -- so don't be surprised if there's a bit of a wait.
Woodworking is Mike's favorite part of the job. He's a sucker for anything that requires a combination of chisels, woods, glues and clamps. He specializes in ukuleles.
Read Richard H.'s review of McCabe's Guitar Shop on Yelp